Fleur Irish
I was 12 when I discovered metal work at school. I loved it! What a disappointment to discover Queen's High School didn't have it. (Maybe they presumed girls wouldn't be interested?) At Uni, I tried a degree in food science, but I was still more interested in the mechanical side of things.
Randomly, I got offered a job running a CNC lathe. I said yes.
25 years later, I still have no regrets. Sure, there's been the odd person who thought I didn't belong in this field, but sheer stubbornness and determination got me through. If this single mum of three can make it work, anyone can.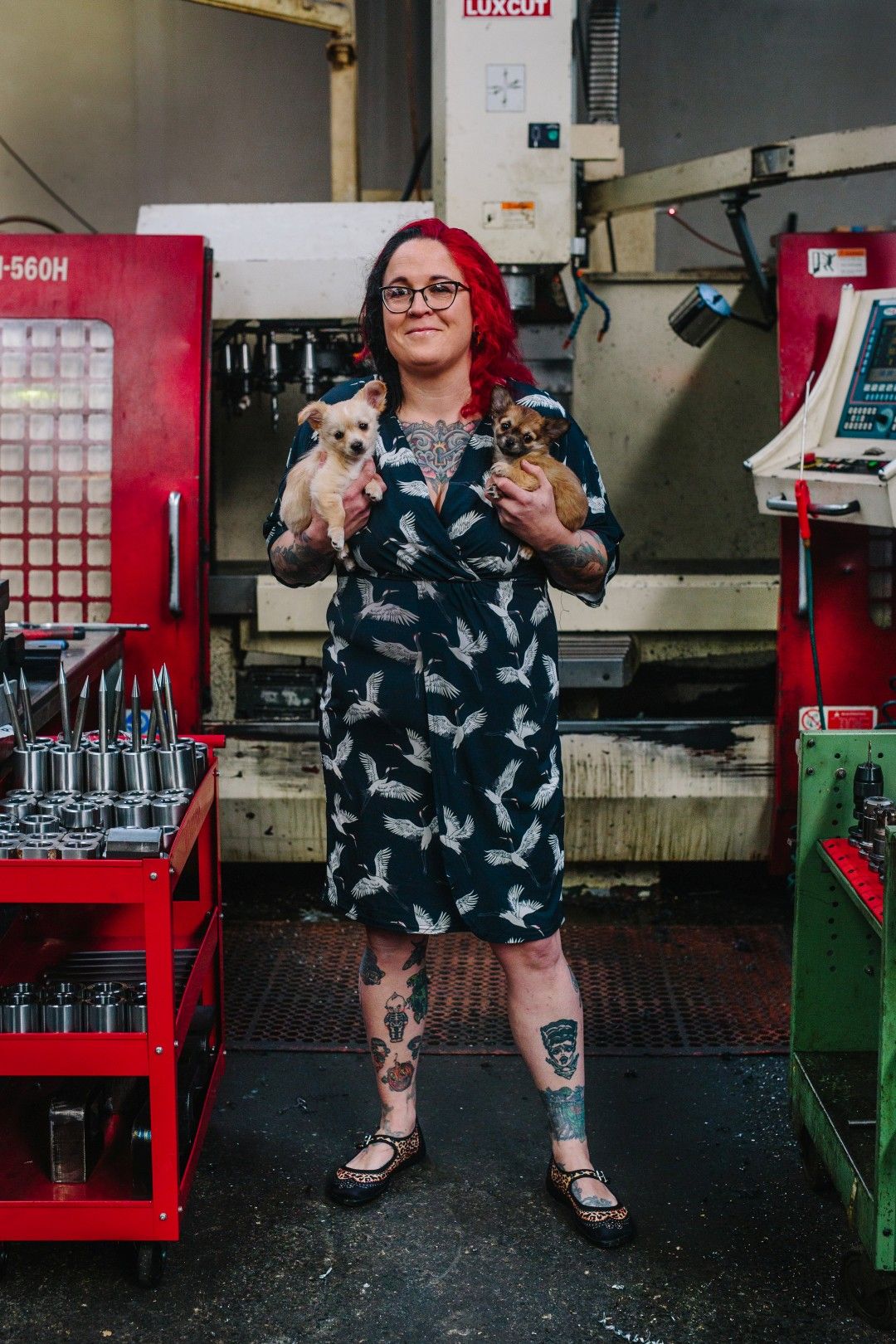 Sinead Jenkins